Lonely No More



Japanese Title:

Hitori ja Nai kara (一人じゃないから)

Season:

Episode Number:

3

Airdate:

July 17, 2008

Previous Episode:

Next Episode:
In the Third Episode, Yoshika formally joins the 501st JFW, and is introduced to the timid Lynette Bishop. Lynette shows Yoshika around the base, but in doing so shows herself to be withdrawn and lacking confidence. Faced with a surprise attack from the Neuroi, Yoshika helps Lynette overcome her fears, laying the foundation for a close friendship.
Historical References
Edit
Sir Winston Leonard Spencer Churchill
Edit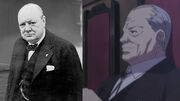 Winston Churchill was a British Politician known chiefly for his leadership of the United Kingdom during World War II. He served as Prime Minister of the United Kingdom from 1940 to 1945 and again from 1951 to 1955. A noted statesman and orator. Churchill was also an officer in the British Army, a historian, a Nobel Prize-winning writer, and an artist.
Sir Hugh Dowding
Edit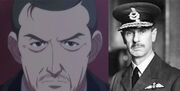 Air Chief Marshal Hugh Caswell Tremenheere Dowding, 1st Baron Dowding, was a British officer in the Royal Air Force. He was the commander of the RAF Fighter Command during the Battle of Britain.
Walther PPK
Edit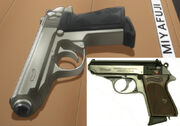 The PP was released in 1929 and the PPK in 1931; both were popular with European police and civilians, for being reliable and concealable. During World War II they were issued to the German military and police, the Luftwaffe, and Nazi Party officials. The PPK is a smaller version of the PP (Polizeipistole) with a shorter grip and barrel and reduced magazine capacity.
Erich Hartmann scored his 200th kill
Edit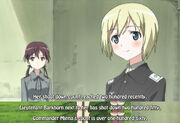 Erich Hartmann scored his 200th kill on Feb 26th of 1944 at 14:40
(Shoot down: P-39 || Unit: 9./JG 52 || Location: 29 552: at 2,500m)
At the time Gerhard Barkhorn had 251 kills
(Date: Feb 25th 1944 || Time: 12:00 || Shoot down: Pe-2 || Unit: Stab 11.JG 52 || Location: PQ 4641?)
Wolf-Dietrich Wilcke last kill at this time was the 153th
(Date: Feb 24 1944 || Time: 14:30 || Shoot down: B-24 HSS || Unit: Stab/JG 3 || Location: Koblenz)
note: some dates are not sure, other historians said different dates
Ad blocker interference detected!
Wikia is a free-to-use site that makes money from advertising. We have a modified experience for viewers using ad blockers

Wikia is not accessible if you've made further modifications. Remove the custom ad blocker rule(s) and the page will load as expected.