505th JFW

505th Insignia

Affiliation:

Commanding Officer:

Squadron Leader
Grete M. Gollob

Branch:

Pacific Ocean General Headquarters

Charge:

Pacific Rim and Eastern Orussia (Originally)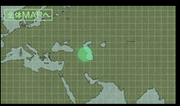 The 505th Joint Fighter Wing "Mirage Witches" are based at Carpathian Mountains in the southern part of Ostmark. Their main objective is a border surveillance mission around the Carpathian Mountains. They have been retreating from time to time again. After the fall of Ostmark the 505th Joint Fighter Wing's headquarters often changed (Tsaritsyn, Rostov, Kharkiv and finally south across the Caspian Sea to the Absheron peninsula) They then later received support from Fuso and were able to regroup themselves to face against the Neuroi. The reason they were being call the "Mirage Witches" is because of how good they were in retreating battles. Also it is said that Kuroe Ayaka had temporarily being stationed in this team for quite sometime before being transfer to another unit.
Commanding Officer
Commanding Officer in battle
Members
Member for an unknown period
Ad blocker interference detected!
Wikia is a free-to-use site that makes money from advertising. We have a modified experience for viewers using ad blockers

Wikia is not accessible if you've made further modifications. Remove the custom ad blocker rule(s) and the page will load as expected.